Real Estate
Agent Bios and Marketing
Unique Real Estate Agent Biographies and Marketing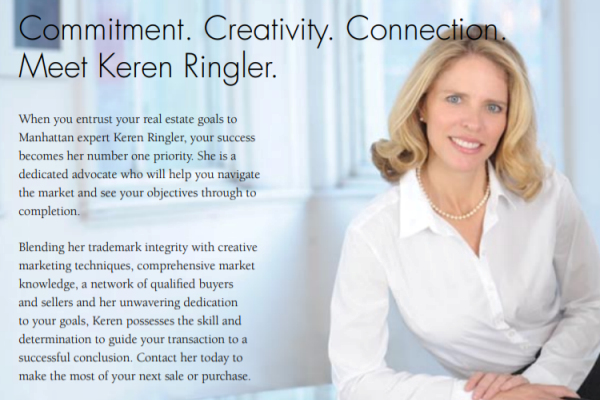 VALERIE S. HABOUSH
"It's amazing how you can have a short conversation with someone then write something so beautiful and eloquent!"
Break the Mold!
Image is everything, so sell yourself first.
In today's market, it's crucial to get your name out there and showcase yourself in the best possible light. Valerie produces stand-out agent biographies and customized marketing materials that reflect each individual's services, specialties, accomplishments, and unique message.
Bios, brochures and websites aren't just about who you are; they should highlight what you can do.
As the go-to real estate copywriting resource, Valerie has written thousands of profiles for sales agents, brokers, teams and managers at boutique and major brokerage firms across the country.
Whether you are new to real estate sales and want to present yourself in an appealing way, or a seasoned agent looking to take your current bio or marketing to the next level, your story has value and should set you apart. Valerie makes the process easy with her targeted questions and distinctive style.
Writing That Speaks To Your Prospects: View Portfolio
Known in the industry as the Poet of Property, Valerie consistently demonstrates her remarkable ability to turn ordinary information into copy that sells.
VIEW MORE OF VALERIE'S PROJECTS
Need help 'write' away?
Major corporations, top real estate firms and small businesses use my freelance copywriting services to enhance their image, increase sales and optimize SEO. As an expert marketing copywriter, I deliver custom copy that's catchy yet informative, creative yet impactful.
CONTACT VALERIE